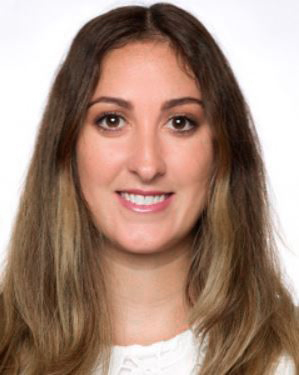 Réka Rohonyi – Teqis Project Coordinator
Réka joined the Teqis team as a Project Coordinator on the 16th of October 2019.
Réka has a tennis background, she started playing when she was 11 years old. She continued her tennis career at an American tennis academy at the age of 16. Réka competed around the world for nearly 6 years, then accepted a Division I. tennis scholarship at Loyola Marymount University, in Los Angeles. She graduated in Multimedia Design. After college, she taught tennis for 4 years and continued to train herself as a coach earning PTR Certificates for ages 10 and under and 11-17. Before joining the Teqis Team Réka worked for Diapolo, which is a Hungarian clothing brand that mainly specializes in water sports and it is the official sponsor of the Hungarian National Water Polo Team. She worked as a graphic designer and international relations associate and she had the privilege to design the 2018 swimsuit collection for the National Hungarian Water Polo Team.
Réka is responsible for international relations, coach education structure, and the teqis training system.
Máté Ujszászi – Teqis Project Coordinator
Máté joined the Teqis team as a Project Coordinator on the 6th January 2020.
He graduated from the University of Óbuda John von Neumann Faculty of Informatics, but in the meantime, he became part of the Hungarian tennis officials' team. He was working as a tennis line, chair, and chief umpire on national and international tennis tournaments around the World since 2009. During this time, Máté became a certified chair and chief umpire by the International Tennis Federation. His biggest achievements in his tennis officiating career are to be part of the line umpire team at the qualifying event of The Championships – Wimbledon and several ATP/WTA Tour events, to be a chair umpire at WTA Tour and ATP Challenger tournaments, and to be the chief umpire at many ATP Challenger, Davis Cup events and the Junior Davis Cup and Fed Cup finals in Budapest. From 2020 he is also a member of the Chair umpires' and Referees' Committee of the Hungarian Tennis Association.
Máté is responsible for the Rules and Regulations of Teqis, the referee structure and education, and the coordination of the results and the ranking system.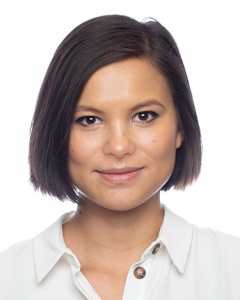 Laura Benedek-Li – Para Teqis Team Assistant
Laura joined the Para Teqis team as a Team Assistant on the 6th of January 2020.
She did her bachelor's degree in Finance and Accounting at IBS International Business School Budapest and her master's degree in sports management at the University of Physical Education in Budapest. Sport has always played an important role in her life. Laura is a rhythmic gymnastics coach and a yoga teacher and was the general secretary of the Hungarian Rhythmic Gymnastics Federation earlier.
Laura is responsible for the administration, communication, and operative tasks of Para Teqis.