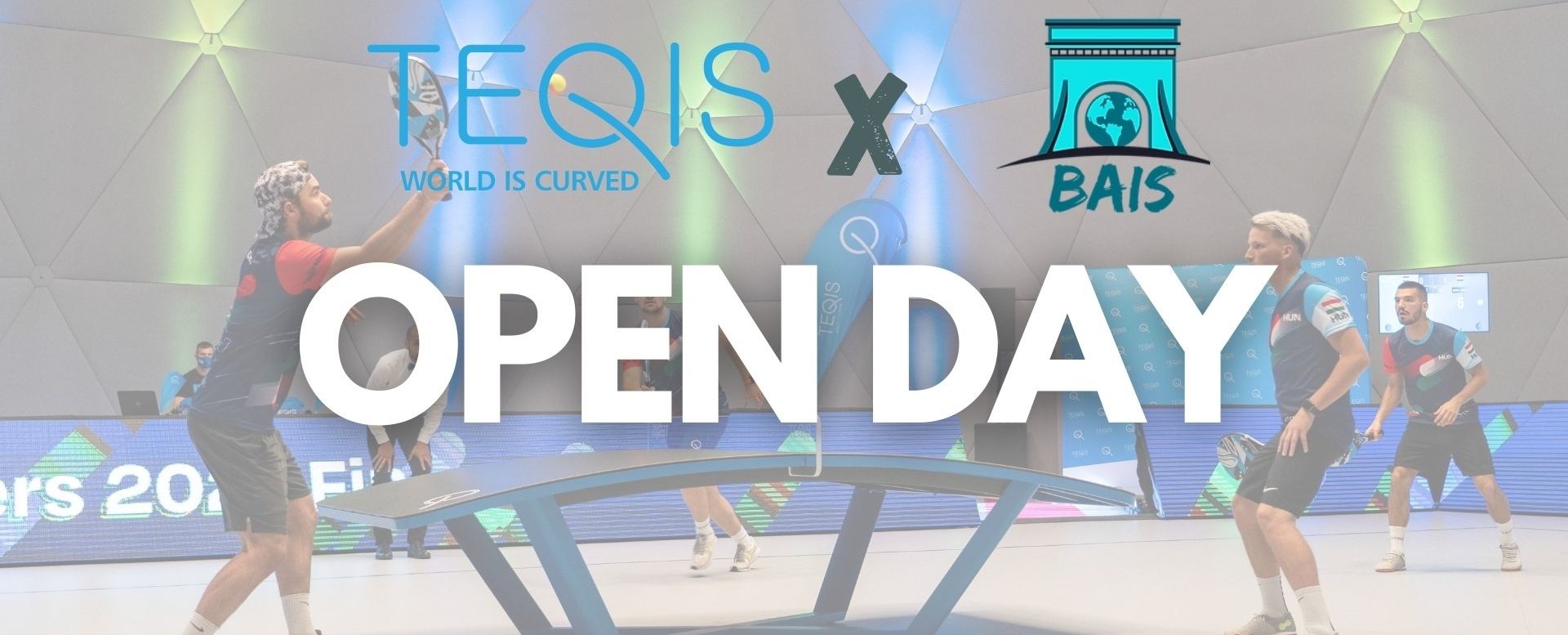 EAT, SLEEP, TEQIS, REPEAT
Come and discover one of the most enjoyable and innovative racket sports! It's played with beach tennis rackets on a CURVED table.
Teqis is an innovative racket sport exclusively designed to be played on the multifunctional sports equipment, the Teq table.
When?
Join us on our open day on Tuesday, February 15th from 18:00 to 21:00.
Where?
At the Teq Arena, Budapest, Expo Tér 5-7.
The event is FREE(limited places). However, you need to fill out this registration form. First come, first served.
What to expect?
A fun and chill atmosphere.
A demonstration by professional instructors.
Cool Teqis exercises.
Fun challenges with rewards.
Looking forward to seeing you!