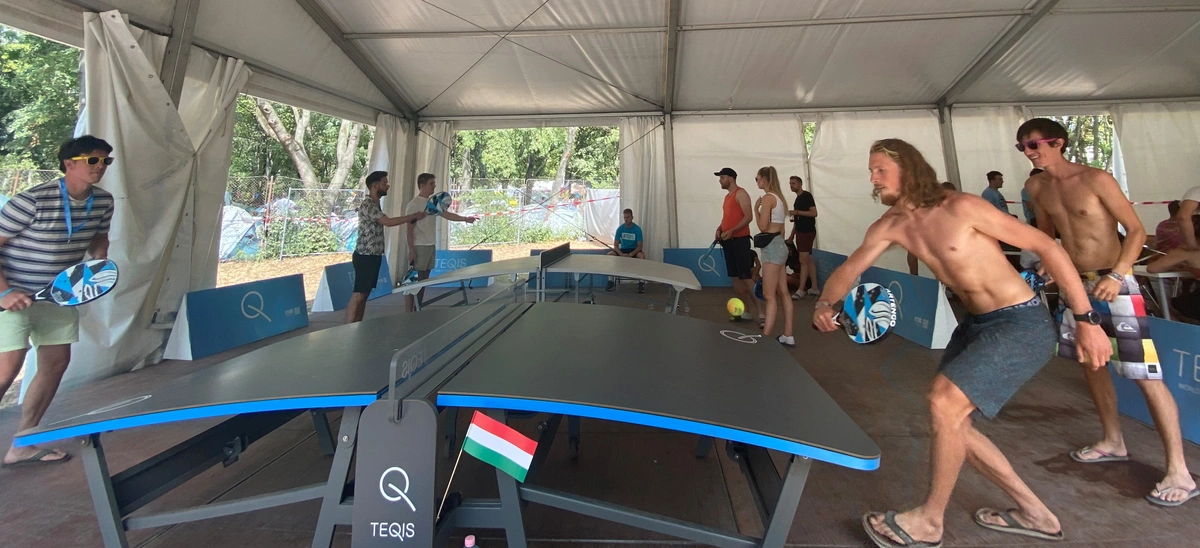 The beginning of August was a pretty busy time for the Teqis Team. We got invited to join the GameLandHub stand and be part of this 5-day long festival which was an amazing experience.
On the first two days, we had three TEQ Tables at the site which were always full and even had lines where people were waiting to play Teqis. In the next three days due to dry weather conditions, we had to move under a tent and only had space for two TEQ tables. People from all over the world came and tried out Teqis, there were some groups that came back during the festival to play some more before or even between the concerts.
Hope to be back at the Sziget Festival in 2023 and keep the festival attendees busy during their stay.